Windsor Firefighters Benefit Fund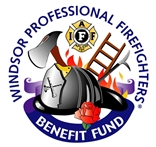 "Working Together To Help People In Need"
The Windsor Professional Firefighters originally established the Firefighters' Benefit Fund in 1921. In the early years, its purpose was to help firefighters who had fallen on hard times due to illness, injury or financial difficulties. Fellow firefighters would organize fundraisers, donate what they could to assist their brothers and sisters in times of need.

Now fast-forward to the present and you will find the Benefit Fund helping others as well as their own members. The Fund is made up of fire department volunteers who each have their own tasks and responsibilities. They meet monthly, and communicate weekly and or daily, deciding on how each request should be dealt with. These members also liaise with the public and organizations, to make sure that the assistance they need is accomplished and successful. Also in addition to organizing fundraising events, the members attend other functions to show the Firefighters support. The focus has expanded over time to include helping those within our local community; the community in which we work and live. This is accomplished through fundraising events such as Bar BQ's, bingo sessions and generous donations from the public, fire department staff and the private sector.

The proceeds that are raised are filtered back into the community through various different ways. They sponsor many events, youth organizations, women's groups, school programs, various athletic teams, registered charities, and memorials. Throughout the year they assist individuals, and families who are in difficult times, and have contacted the Fund for assistance. Often due to tough economical times or life threatening illnesses they will help people financially purchase necessary items such as wheelchairs, or groceries and even help with bill payments. On occasion you will find Firefighters donating their time and carpentry abilities by building ramps or putting up shelving units to help alleviate costs.

Three of the Benefit Funds' biggest events are the "Buck for Luck", "The Chilifest" and "Sparky's Toy Drive". These yearly events are organized by the Fund, and staffed by volunteers from the fire department, and proceeds are donated to the charity that the event is for. The Benefit Fund committee members are very active in the community and will always give every request they receive consideration. They know they're very fortunate to have the support from the Fire Department, the Firefighters Association, and the public, who continue to come to them, donate to them, rely on them and assist them throughout the year. The Fund appreciates the community's support and will always do what they can no matter how small or big the request is, in order to make a difference for those in need.

Sincerely,

Windsor Fire Fighters Benefit Fund

Organizations that the Benefit Fund contributes to in 2014

ALS fundraiser
Alzheimer Society
All Saints Anglican Church
Autism Ontario
Biz X magazine
Book Of My Own
Canadian Cancer Society
Canadian Diabetes Association
Canadian Hearing Society
Canadian Mental Health Association
Care For A Cause
Catholic Central High School
Children's Wish Benefit
Children's Safety Village
Community Living Windsor
COPPS for Charity
Crimestoppers
Detroit Firemens Fund Golf
Downtown Mission
Essex Ravens Football
Family Respite Services
Forster Athletics golf tournament
Frank Taylor Memorial Golf Tournament
Friends 4 Atkinson
Goodfellows
Greater Windsor Lacrosse
Habitat For Humanity
Harmony In Action
Heart Defects Society
Hiatus House
In Honour of the Ones We Love
John Smith Memorial
Knights of Columbus
L'Essor Football
Lung Association
Motion Specialties
MS Society
Multiple Individual Fundraisers
Multiple Sclerosis Walk-a-Thon
Muscular Dystrophy
Optimist Club of Windsor
Ovarian Cancer
Parkinson Society
Rotary Club Windsor
Sandwich Sabres Golf Tournament
Shoppers Home Health Care Program
Siro Martinello Golf Tournament
Snapd
Sparky Toy Drive
Special Olympics
Special Olympics, NHL Alumni
Spinal Cord Injury of Ontario
St Clair College For The Arts
St. Gabriel School
Street Help – Unit 7
Unemployed Help Centre
University of Windsor Harvest Lunch
VON Meals on Wheels
We Care For Kids
Windsor Blind Bowlers
Windsor Broomball Association
Windsor Disabled Bulldogs
Windsor Essex Community Foundation
Windsor Historical Society – Veterans
Windsor Homes Coalition
Windsor Lacrosse Association
Windsor Life Centre
Windsor Minor Football
Windsor Organ Transplant
Windsor Regional Hospital Foundation
Windsor Safety Patrol
Windsor West Little League
Windsor Western Palliative Care
Windsor Wildcats Hockey
Windsor Winter Classic
Windsor Youth Centre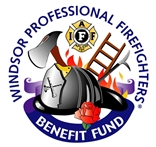 Page Last Updated: Jan 08, 2013 (15:39:00)